The voice of entrepreneurship around the world
Entrepreneur Middle East is the guide for the region's entrepreneurs and business-minded readership. It is the flagship publication of BNC Publishing, officially licensed by the US-based business and growth title, Entrepreneur. Launched in February 2014 together with its subsidiary, Entrepreneur Al Arabiya, Entrepreneur Middle East is now considered an authoritative read in the MENA region for business people, government entities, technology enthusiasts, and startup founders.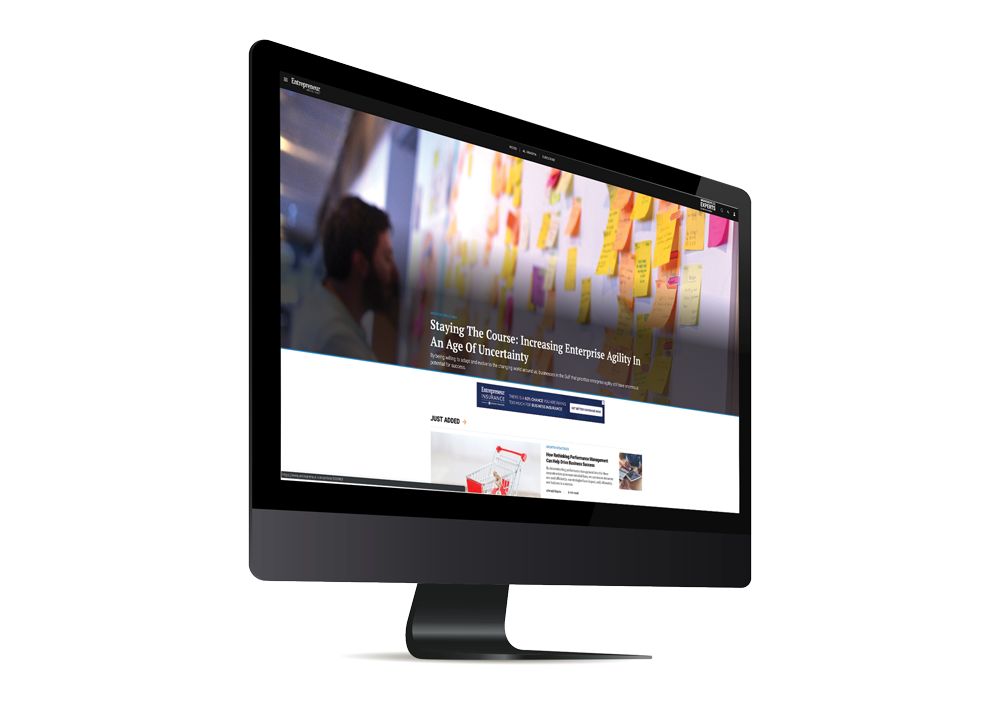 As a monthly print and digital publication devoted to business endeavors that acts as a valuable resource for businesspeople globally, Entrepreneur, as a global brand, makes strategic use of various other mediums in the realm of web and social media as well.
93,000,000*
*unique visitors per year, globally
27,000*
*copies distributed across the Middle East

EVENTS
Under its Industry Intel banner, Entrepreneur Middle East hosts a variety of events ranging from intensive workshops to half-day conferences catered toward the entrepreneurial ecosystem of the region. Each branded series is tailored to fit a unique mission based on the targeted business audience, whether it's by delivering practical advice or encouraging thought-provoking dialogue. These custom events simultaneously create memorable learning experiences for attendees and invaluable brand engagement for sponsors.