Latest Developments in the Construction Industry
Construction Business News ME is a leading source of expert industry knowledge in the GCC region for leaders and construction professionals who want to stay ahead of the curve, redefine their strategies, and understand new markets.Construction Business News' monthly publication and online platforms focus on providing analyses on the latest developments and trends in construction, real estate, MEP, FM, BIM, construction machinery, architecture, innovation and sustainability.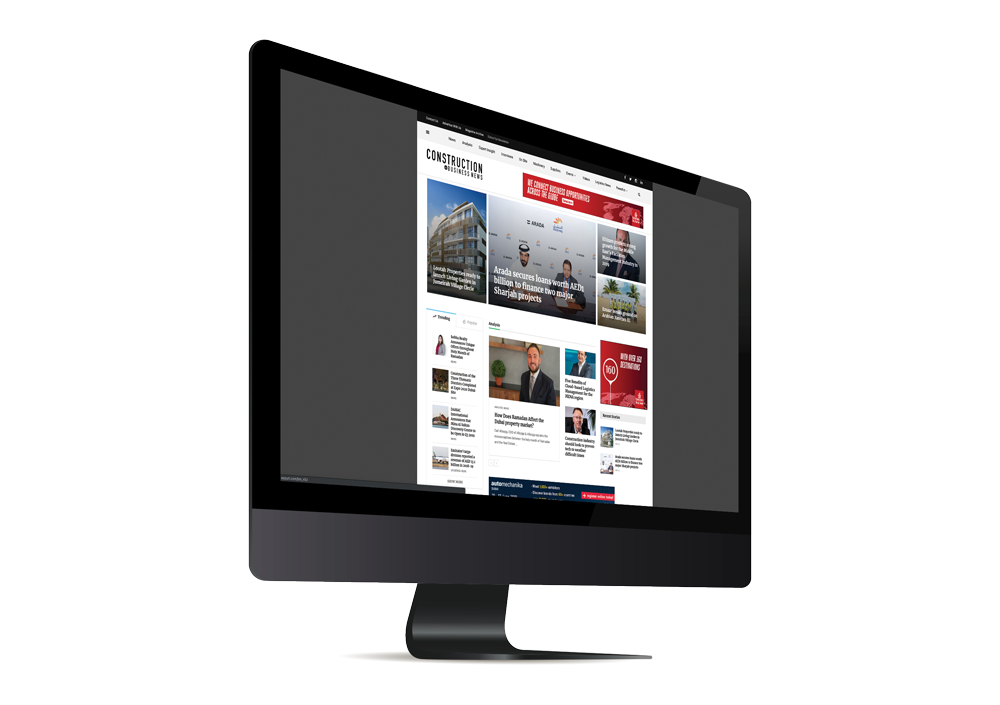 As a monthly print and digital publication devoted to the Construction Industry, we act as a valuable resource for industry leaders in the Middle East, Construction Business News, makes strategic use of various other mediums in the realm of web, digital, and social media platforms to give maximum exposure to industry experts.
27,400*
*unique visitors per month
15,750
*copies distributed across the Middle East

EVENTS
Construction Business News hosts a variety of events ranging from forums and prestigious awards catered towards the construction industry in the Middle East. Each Forum and Awards is tailored to fit a unique targeted business audience, these custom events simultaneously create memorable learning experiences for attendees and invaluable brand engagement for sponsors.